Annual Safety Review - AAIB
Annual Safety Review - AAIB
Description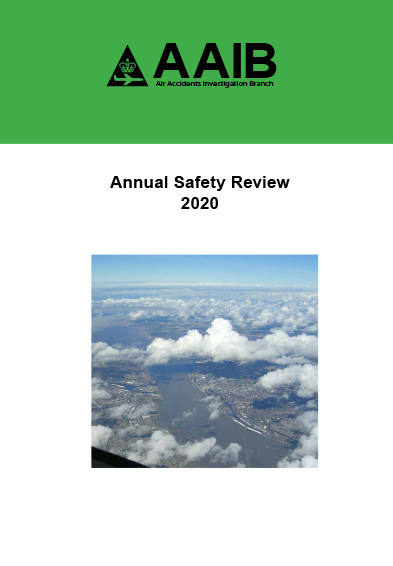 The annual reviews contain information on the UK AAIB's activity and include an overview of the Safety Recommendations and Safety Actions published in the investigation reports.
They also include statistical information on the accident causal factors established by UK AAIB investigations across the aviation industry.
Related Articles
Further Reading
External Links
Copies of the Annual Safety Reviews as well as orher publications can be downloaded from the UK AAIB website.