Definition
Cumulonimbus is a heavy and dense cloud of considerable vertical extent in the form of a mountain or huge tower, often associated with heavy precipitation, lightning and thunder. The mature Cumulonimbus cloud has a distinctive flat, anvil shaped top.
Description
The Cumulonimbus cloud (Cb) forms when three conditions are met:
There must be a deep layer of unstable air.
The air must be warm and moist.
A trigger mechanism must cause the warm moist air to rise:

Heating of the layer of air close to the surface.
Rising ground forcing the air upwards (orographic uplift).
A front forcing the air upwards.
The way in which a Cb develops is covered in a separate article: Lifecycle of the Thunderstorm.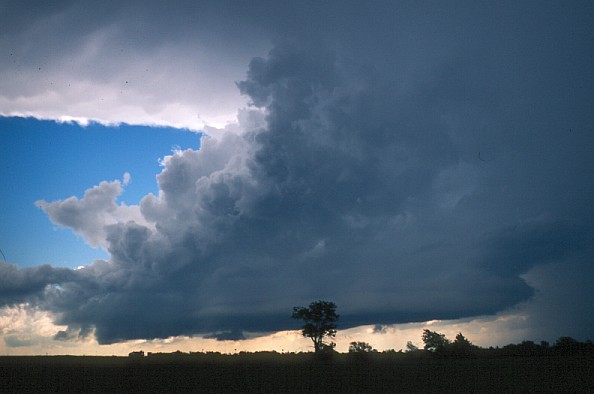 Cumulonimbus cloud in central Oklahoma. The updraft is the large cloud mass at the center of the photo. The anvil is the flat layer at the top. The downdraft is the rainy area to the right.
Types of Cumulonimbus
Effects
Defences
Flight into a Cb is highly dangerous. The only sensible defence against the hazards associated with a Cb is therefore to avoid flying into one in the first place.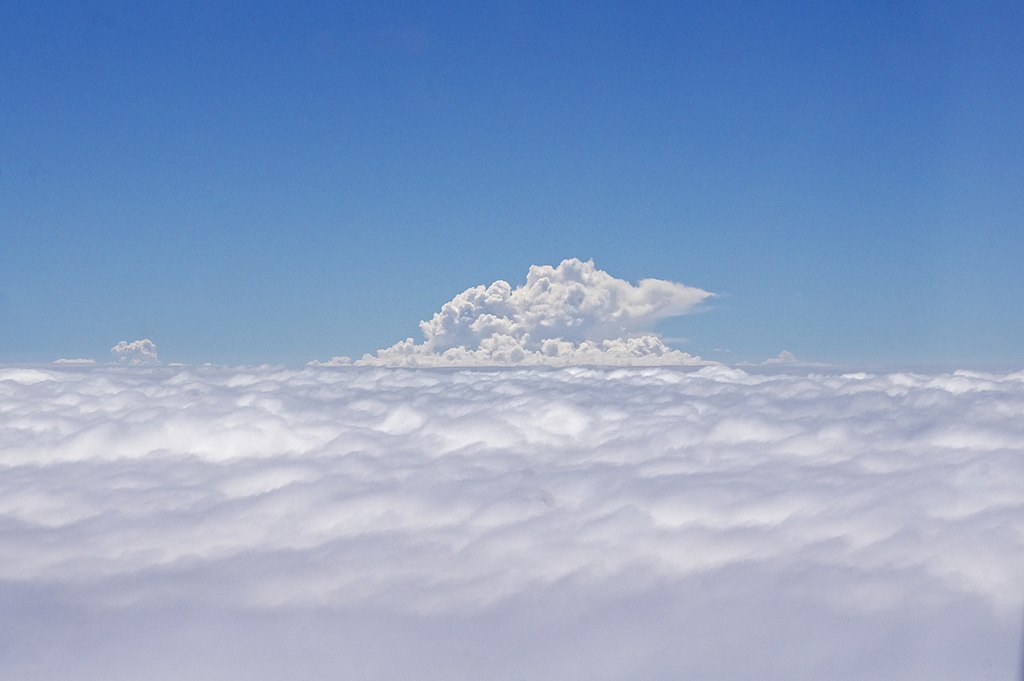 Top of Cb cloud breaking through layer cloud. Source: Wkicommons; Author: Slawomir.gajowniczek
If the Cb cell is situated over the destination aerodrome, then the pilot would be well advised to hold off or divert rather than attempt a landing.
Related Accident and Serious Incident Reports
SKYclip
Related Articles
Further Reading