Digital ACMS Recorder (DAR)
Digital ACMS Recorder (DAR)
Description
A Digital ACMS Recorder (DAR) records onboard flight parameters, contributing to preventative maintenance and analysis of system incident causes. See the separate article on Aircraft Condition Monitoring System (ACMS).
Flight Data Recording System
The DAR sits alongside the Quick Access Recorder (QAR) in many aircraft. Its functionality may be integrated within a Flight Data Acquisition And Management System (FDAMS).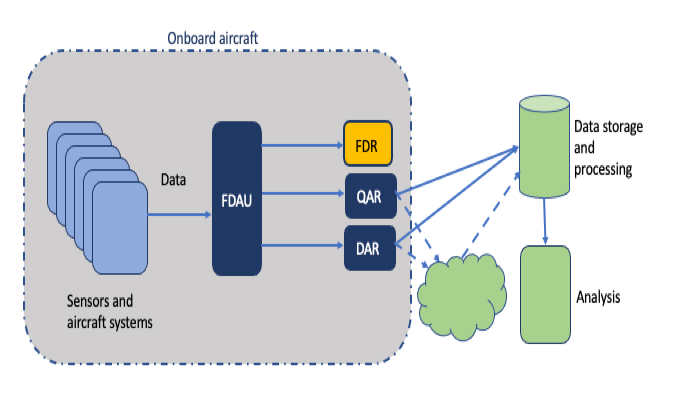 Flight Data System components
Related Articles