Mediterranean-influenced warm-summer humid continental climate (Dsb)
Mediterranean-influenced warm-summer humid continental climate (Dsb)
Dsb: D = Snow  s = Dry summer b = Warm summer
Description
Mediterranean-influenced warm-summer humid continental climate; coldest month averaging below 0 °C, average temperature of the warmest month below 22 °C and at least four months averaging above 10 °C. At least three times as much precipitation in the wettest month of winter as in the driest month of summer, and the driest month of summer receives less than 30 mm.
The Dsb climate is found in the Rocky Mountains of North America (e.g.Mammoth Yosemite, California, USA,  ), central Turkey and Central Asia (e.g. Darwaz, Afghanistan)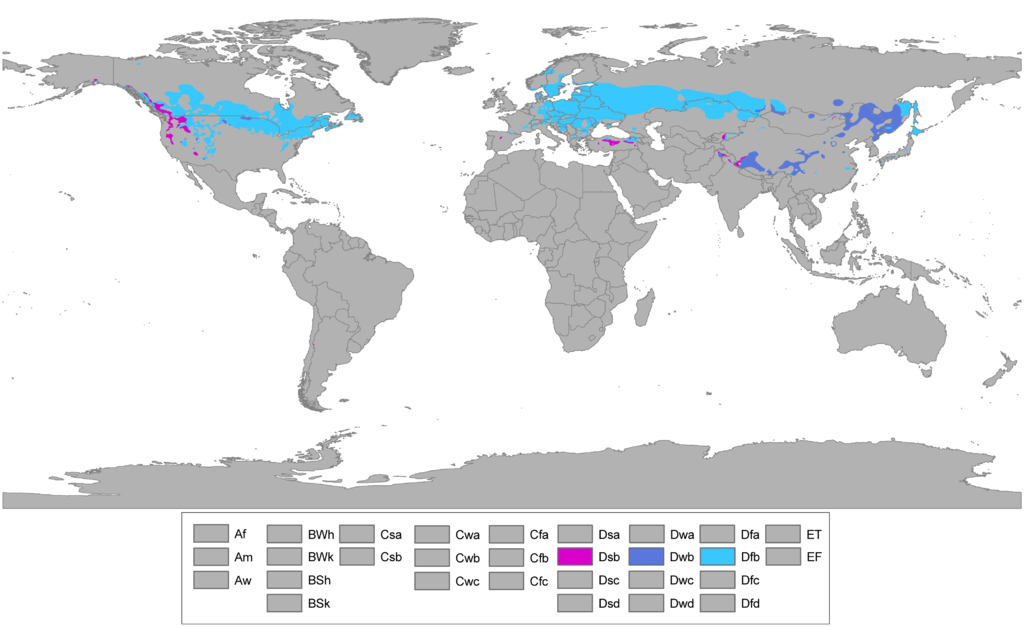 Köppen–Geiger climate classification map for Humid continental climates: Warm summer subtype (Dfb, Dsb, Dwb) - source: wikicommons, authors:  Beck, H.E., Zimmermann, N. E., McVicar, T. R., Vergopolan, N., Berg, A., & Wood, E. F., 2018
Flight safety and planning considerations
Likelihood of airframe icing and contaminated surfaces in winter months. Generally good flying conditions in the summer months.
Related articles