Monsoon influenced warm-summer humid continental climate (Dwb)
Monsoon influenced warm-summer humid continental climate (Dwb)
Dwb: D = Snow  w = Dry winter b = Warm summer
Description
Monsoon-influenced warm-summer humid continental climate; coldest month averaging below 0 °C, all months with average temperatures below 22 °C, and at least four months averaging above 10 °C. At least ten times as much rain in the wettest month of summer as in the driest month of winter (alternative definition is 70% or more of average annual precipitation is received in the warmest six months).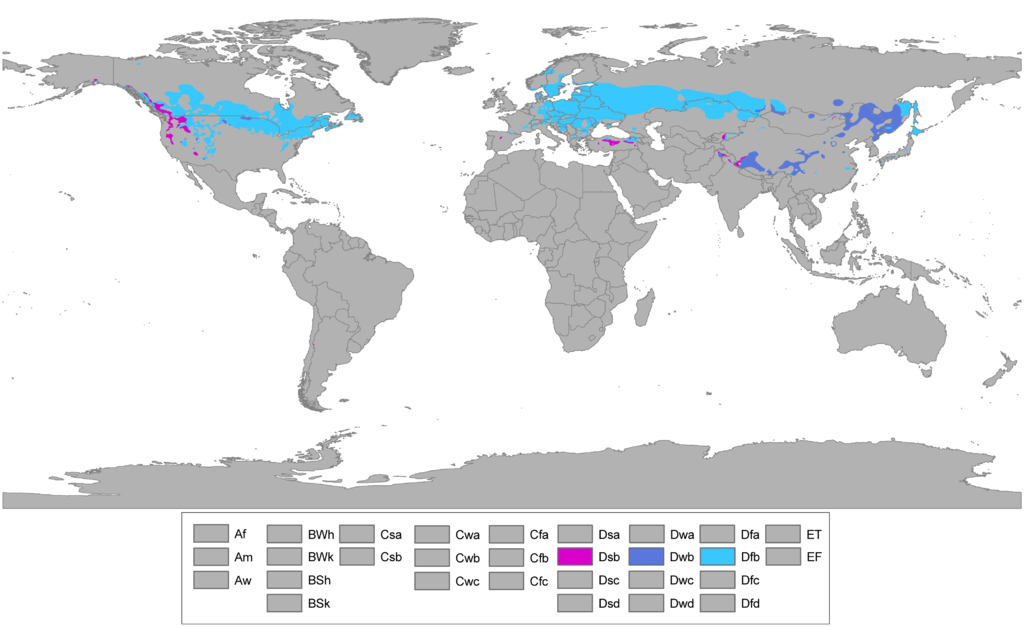 Köppen–Geiger climate classification map for Humid continental climates: Warm summer subtype (Dfb, Dsb, Dwb) - source: wikicommons, authors:  Beck, H.E., Zimmermann, N. E., McVicar, T. R., Vergopolan, N., Berg, A., & Wood, E. F., 2018
Flight safety and planning considerations
Heavy prolonged periods of rain possible in summer months with poor visibility. Likelihood of light airframe icing (frost) in winter months.
Related articles