Tactical Controller Tool (TCT)
Tactical Controller Tool (TCT)
Description
Tactical Controller Tool (TCT), operating in both En-Route and TMA, warns the executive (tactical) controller of potential conflicts within the sector. To do this it usually combines current aircraft tracks with an accurate tactical trajectory that reflects the aircraft's current behaviour. Some implementations are based only on surveillance data (assuming the aircraft will maintain their tracks, speeds and levels). TCT is primarily a separation assurance aid. It aims to reduce workload per aircraft for the executive (tactical) controller by providing very accurate monitoring and conflict detection. TCT helps not only in detecting problems but also in showing that no problems exist. TCT warnings are usually provided in both the vertical and lateral planes and when no TCT warnings are indicated the controller can be assured that no potential conflicts exist at that time. TCT also indicates when a "critical missed manoeuvre" could occur, these are situations in which loss of separation would occur if an aircraft failed to make a planned manoeuvre. TCT is designed to fit with and complement the MTCD sub-system and usually has a look ahead time of five to eight minutes. Depending on local implementation however, the look ahead time may be extended to match the MTCD's. TCT may be activated manually (by selecting the aircraft concerned) or automatically (when the required criteria are met).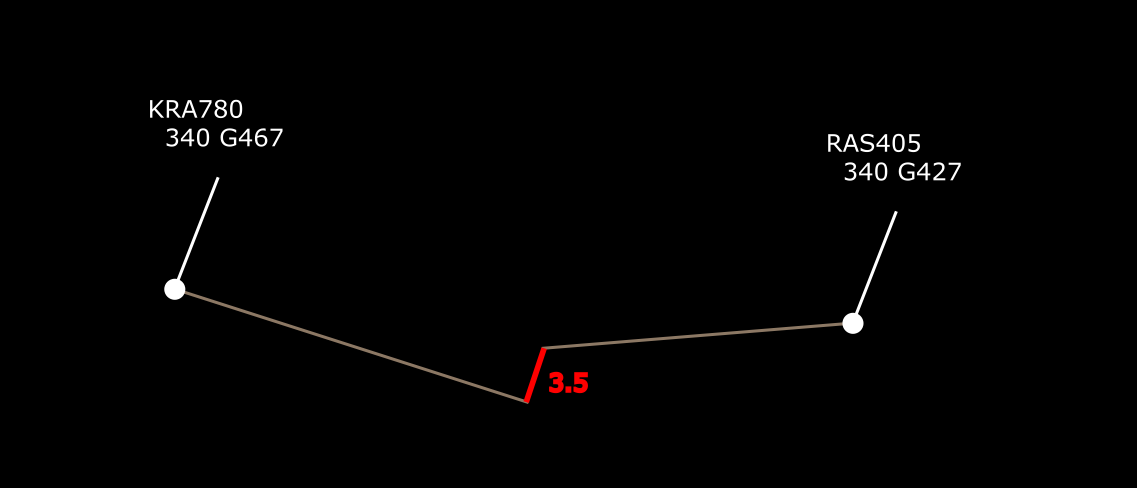 Benefits
TCT is one of the most helpful tools developed for the executive controller. The main benefits of its use are:
Comparison Vs Other Tools
There are three types of tools used to warn controllers of conflicts:
Best Practices
The advice given in this section is derived from experience and common sense. It provides general recommendations regarding the use of TCT and is not expected to supersede or replace local instructions.
Related Articles
Further Reading