Transponder Mandatory Zone (TMZ)
Description
Transponder Mandatory Zone (TMZ) means airspace of defined dimensions wherein the carriage and operation of transponder equipment is mandatory.
All flights operating in airspace designated by the competent authority as a TMZ shall carry and operate Secondary Surveillance Radar (SSR) transponders capable of operating on Modes A and C or on Mode S, unless in compliance with alternative provisions prescribed for that particular airspace by the Air Navigation Service Provider (ANSP)
A pilot wishing to operate in a TMZ without serviceable transponder equipment may be granted access subject to specific arrangements agreed with the TMZ Controlling Authority.
Sample Material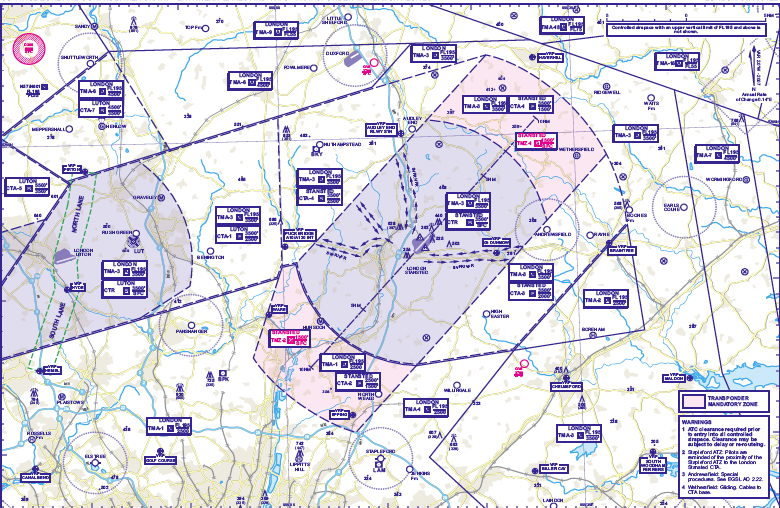 Stansted TMZs.
Related Articles
Further Reading