Professional Tower ATCO who needs to be reskilled into a rTower ATCO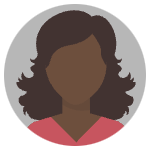 Mary's Persona was developed to represent a professional tower ATCO who is supposed to be relocated in another city in order to start working as a remote tower controller in a multiple remote tower. Her training needs are expected to deal with advanced use of the remote tower systems, as for the technical skills, and with problem solving, decision making and service orientation among the behavioural skills.
Information
Age: 30 Education/Expertise: was licenced in southern Italy after 5 years
Tasks
Manage traffic from the local airport to a radius of 3 to 30 miles out
Direct the movement of vehicles, including aircraft, on runways and taxiways
Check flight plans
Give pilots clearance for take-off or landing
Monitor activity such as runway occupancy, weather, and visibility in real time
Transfer control of departing flights to other traffic control centers and accept control of arriving flights
Inform pilots about weather, runway closures, and other critical information
Alert airport response staff in the event of an aircraft emergency
Main challenges in the workplace
Replacement of the direct OTW view with relayed visual reproductions
Multiple airport service
Remote working
Relocation to another airport
Loss of sound, loss of depth perception, new visualisation cues (360 view projected on 160, 180, 240, etc.), working all day sitting, sometimes alone and having to switch and share views between different airports
Interaction with OJTI who are less familiar than her with the remote environment
Roles and responsibilities
Safe and efficient separation provision
Delegation of responsibility for other services at the airport (emergencies, runway inspection...)
Multiple licences holding and maintenance
Motoring and management of multiple and complex situations in parallel
Increase of job requirements for some small airports
Skills competences and study pathway
Study Pathway
The study pathway developed for Mary describes the formal training, technical skills and competencies that a Professional Tower ATCO who needs to be reskilled into a rTower ATCO needs to acquire.
Expected key behavioural skills and competences
Being a Professional Tower ATCO who needs to be reskilled into a rTower ATCO requires also a set of new and additional behavioural competences and skills to perform successfully in the context of single and multiple rTower operations. Each competence below includes a short definition, the key behavioural markers and theoretical knowledge associated. The behavioural markers are examples of observable actions and skills that one might demonstrate with these competences.
Change adaptability

Definition

The ability to quickly respond to changing trends, innovations and industry shifts.

Knowledge (Knows/aware of / familiar with)

Change process and possible resistances to it
Techniques to apply when change is needed
Personal leverages to change

Behavioural markers (being able to)

Look for ways to make changes work rather than only identifying why change will not work
Adapt to change
Make suggestions for increasing the effectiveness of changes
Show willingness to learn new methods, procedures, or techniques
Shift strategy or approach in response to the demands of a situation
Digital competences

Definition

Digital competence is a combination of knowledge, skills and attitudes with regards to the use of technology to perform tasks, solve problems, communicate and manage information.

Knowledge (Knows/aware of / familiar with)

Awareness on digital competencies and their meaning
How to use digital and virtual instruments to positively accomplish tasks
Potentialities that digital tools have on the individual performance

Behavioural markers (being able to)

Analyse, interpret and critically evaluate the data, information and digital content
Share data, information and digital content with others through appropriate digital technologies
Act as an intermediary, to know about referencing and attribution practices
Understand where one's own digital competence needs to be improved or updated
Be able to support others with their digital competence development
Seek opportunities for self-development and to keep up-to-date with the digital evolution
Problem solving and decision making

Definition

The ability to find and implement solutions for identified hazards and associated risks, make well timed decisions, set priorities correctly, take initiative and act accordingly.

Knowledge (Knows/aware of / familiar with)

The rules and the procedures changed due to the virtual environment
The possible solutions to apply in specific situations due to the virtual environment
How solve problems in a virtual environment and using digital tools

Behavioural markers (being able to)

Determine possible solutions to an identified problem
Prioritise effectively
Manage risks effectively
Self management and continuous development

Definition

The ability to demonstrate personal attributes that improve performance and maintain active involvement in self-learning and self-development. It also consists in applying continuous learning in formal and informal ways through training, sharing, asking and receiving feedback.

Knowledge (Knows/aware of / familiar with)

Where to find info and support for improving your learning and development
How to recognize if a learning need occurs
How to facilitate your personal learning process
How to ask for objective feedback
Techniques for assessing your learning process
How to accept and elaborate feedback

Behavioural markers (being able to)

Manage stress in an appropriate manner
Self-evaluate to improve performance
Use feedback to improve performance
Adapt to the demands of a situation, as needed
Engage in continuous development activities
Situational awareness

Definition

The ability to comprehend the current operational situation and anticipate future events, absorb information to form an overall picture, consistently be able to form an overall traffic picture based on all information available, be able to selectively pick the right information needed for the overall picture and keep a clear overview of the situation by regularly scanning.

Knowledge (Knows/aware of / familiar with)

Perceptions' mechanisms
What have changed from a physical tower to a remote one
Which information needs to be scanned in a virtual scenario
Factors that may reduce s.a.
How to monitor ATC system and equipment' status in a virtual scenario
How to acquire information concerning flight data, meteorological data, electronic data, surveillance and other means available in a remote and virtual setting

Behavioural markers (being able to)

Monitor the operational situation
Scan for specific or new information
Comprehend the operational situation
Anticipate the future situation
Recognize indications of reduced situational awareness
Toolkit Navigation
Other profiles in this category