New entrant remote pilot in the open category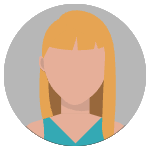 Mary Jane's Persona was developed to represent a new entrant remote pilot who will be trained as a pilot in the Open category. She represents many hundreds of teenagers who have recently finished their high-school and are looking for some acknowledgment and easy access to a salary by doing something that they really love — flying their drones, editing the videos, and posting them online. She wants to pursue an initial career as a filmmaker and air photographer. She will face a significant change in responsibility, shifting from flying drones for her own interests, to flying drones commercially for other clients. Her training needs are expected to deal with new competences and skills, such as good orientation in 3D space, adaptability to changing operations and weather, coping with frustration of failing, analytical thinking and managing a considerable amount of information. On the technical side, she has to be skilled to having good understanding of technical drawings, environmental protection, aerodynamics and performance of multi-rotors, automatic flight, data links and telecommunication, air law and flight procedures.
Information
Age: 19
Education/ Expertise: Just graduated from high School (level education) Location: Paris
Tasks
Active management of the drone mission
Set-up and programming the mission
Risk management and mitigations
Main challenges in the workplace
Considerable knowledge gap in the area of drone operations, including 4 of current regulation, ethics, privacy, air law, energy management, air traffic control
Need to face the frustration of having to learn everything and all aspects of drone operations, including automatic and manual flight in case of contingencies/emergencies
Need to adapt and change personal ways of performing tasks and need to learn how to think ahead of the present time to be able to prevent contingency situations and risks
Roles and responsibilities
Safe and efficient use of drones for aerial photography, inspection and package delivery
Secure data collection and storage
Coordination with UTM services, and other very low level (VLL) airspace users for the safe conduct of operations
Skills competences and study pathway
Study Pathway
The study pathway developed for Mary Jane describes the formal training, technical skills and competencies that a new entrant remote pilot in the open category needs to acquire.
Expected key behavioural skills and competences
Being a new entrant remote pilot in the open category requires also a set of new and additional behavioural competences and skills to perform successfully in the context of the transition towards the implementation of the U-Space infrastructure. Each competence below includes a short definition, the key behavioural markers and theoretical knowledge associated. The behavioural markers are examples of observable actions and skills that one might demonstrate with these competences.
Analytical Capability

Definition

The ability to collect and analyse information, problem-solve, and make decisions. Source: ICAO, "Manual of Evidence-based Training" 1st Edition, 2013.

Knowledge (Knows/aware of / familiar with)

Basic forms of processing information and channelling it to perform sensemaking and logic-related tasks

Behavioural markers (being able to)

Properly manage and prioritise the stimuli received from all five senses, which can be provided by the surroundings, internal to the UAS system, instructor or other team members
Process information from different sources in a well-organised management strategy
Change adaptability

Definition

The ability to quickly respond to changing factors, e.g., trends, innovation, destabilisation, industry shifts.

Knowledge (Knows/aware of / familiar with)

Coping strategies to adapt to different conditions and scenarios

Behavioural markers (being able to)

Quickly and efficiently respond to changes in the surrounding
Being flexible in adaptation to new contexts
Expose to sudden changes such as mission modification, technical issues, wind changes (prepare mission at 150ft and fly at 350ft)
Problem solving and decision making

Definition

The ability to accurately identify risks, resolve problems and use the appropriate decision- making processes.

Knowledge (Knows/aware of / familiar with)

Decision making and problem solving processes and strategies
Common obstacles to effective problem-solving and decision-making
Coping strategies for stress management in order to properly decide on a situation

Behavioural markers (being able to)

Manage critical situations and take timely decisions
Apply appropriate problem solving and decision-making processes
Review and monitor decisions as required
Determine possible solutions to an identified problem
Prioritise effectively
Manage risks effectively
Implement an appropriate solution to a problem
Situational awareness

Definition

The ability to perceive and comprehend all the relevant information available and anticipate what could happen that may affect the operation.

Knowledge (Knows/aware of / familiar with)

Factors affecting situational awareness
Identification of the correct location and trajectory that the UAS should take to perform the desired action in 3D space

Behavioural markers (being able to)

Perform solid navigations in 3D space and manage both external factors that have changed during the flight, as well as internal status of the UA (e.g., low battery, loss of link, geofence violation, inability to control payload)
Perform proper, solid and precise navigation of the UAS in 3D space
Workload management

Definition

The ability to manage available resources efficiently to prioritize and perform tasks in a timely manner under all circumstances.

Knowledge (Knows/aware of / familiar with)

Aviation psychology (fatigue and stress management etc.)
Threat and error management
Time management/planning
Multi-tasking strategies

Behavioural markers (being able to)

Maintain self-control in all situations
Plan, prioritise and schedule tasks effectively
Manage time efficiently when carrying out tasks
Offer and accept assistance and ask for help early
Review, monitor and cross-check actions conscientiously
Manage and recover from interruptions, distractions, variations and failures effectively
Toolkit Navigation
Other profiles in this category