Deliberate wrong diagnosis
Deliberate wrong diagnosis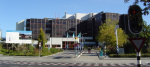 A neurologist working in a large Dutch teaching hospital was known and applauded for his research into Alzheimer, Parkinson and multiple sclerosis. In 1994 he wrote a thesis on the study of Parkinson's disease.
In 1990 he suffered a complicated hip fracture due to a serious traffic accident . In 2000 he becomes addicted to Dormicum, a sedative drug. To get this drug, he forges prescriptions of colleagues. In the following years he prescribes unwarranted medication for which he fills in the needed tests for patients himself or falsifies laboratory results, mixes up radiological results of patients, and frequently makes erroneous diagnoses. Some patients were prescribed unnecessarily heavy medication or even underwent unjustifiable brain surgery. The incorrect neurological diagnoses had serious impact on the patients' lives. One patient committed suicide after having heard the diagnosis which was later to be found incorrect.
In 2004, this neurologist is forced to leave the hospital by the board of directors. He gets € 250,000 severance pay and is imposed to remain silent on the reason for his dismissal. Indeed, also an injured patient is coerced, in return for financial compensation, to swear an oath of secrecy. The hospital board and the fellow neurologists took no action on informing patients about possible incorrect diagnoses. The neurologist promised the Healthcare Inspectorate not to work as a neurologist any more and had his licence revoked. In 2012 it was found that he was working in a hospital in Germany. He was fired immediately when that hospital board was informed.
In 2009 a special investigation committee reported that the neurologist was dysfunctional at least since 1992 and that the hospital for years had not sufficiently handled this known problem.
The neurologist is now facing criminal charges in a trial submitted by ex-patients in the Netherlands.
This would be classified as serious breach of safety responsibilities. It is hard to classify the neurologist, as part of his behaviour might be due to psychiatric problems. It seems that he started out as an "Oops", then slowly digressed to "Breaking a rule" and eventually "Deliberate breaking of a rule". The behaviour of the hospital board, knowing about a dysfunctional physician but not acting on it (even purposefully covering it up) can be classified as "Recklessness".